Sergeant Scott Hanson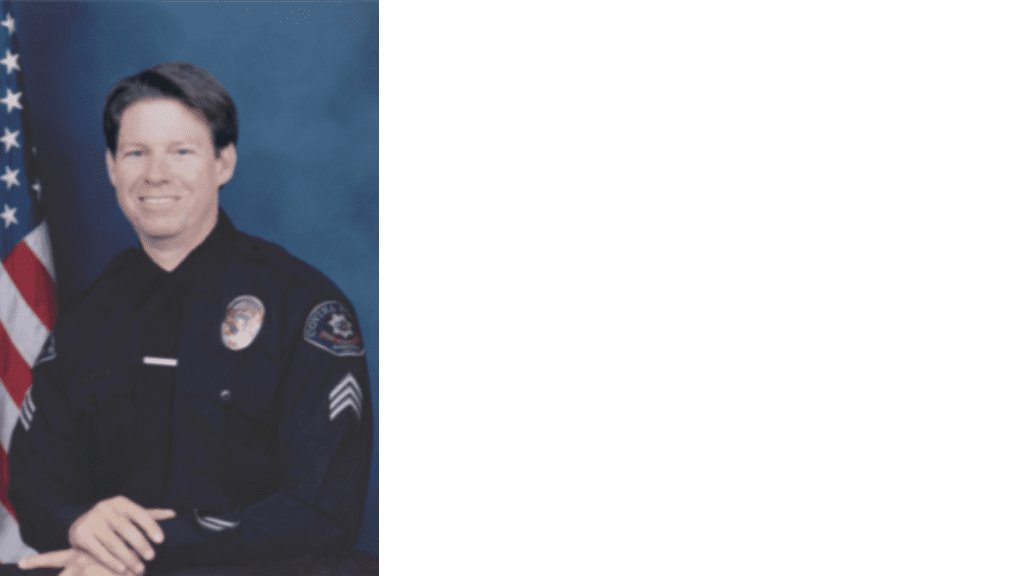 DATE OF BIRTH: June 17, 1961
COVINA POLICE DEPARTMENT HIRE DATE: August 12, 1983
END OF WATCH: July 3, 2006
Sergeant Hanson, a lifetime Covina resident and a 20-year veteran of the Covina Police Department, is the first officer in the 75th year history of the Covina Police Department to die in the line of duty.
Scott grew up in Covina, where he was active in camping, hiking, and Boy Scouts. He graduated from Northview High School in 1979, and attended Mt. San Antonio College, ultimately earning his Bachelor's Degree from Chapman University. Scott had a lifelong goal of becoming a police officer, and he realized that dream in 1983 when he became a Covina Police Officer. Scott served as a patrol officer, detective, and sergeant, and was recognized throughout the community as a dedicated and compassionate police officer who was committed to serving the community in which he lived. He took an exceptional interest in children, and was active in the Covina Pony Baseball League at Hollenbeck Park, as well as assisting at both Barranca Elementary School and Sierra Vista Jr. High School.
Scott was married for 22 years to the love of his life, Allison, and together they raised two incredible children; Andrew and Sarah.
Scott was patrolling the city of Covina early on the morning of August 14, 2003, when his patrol car was struck by another motorist. Scott was critically injured and fought valiantly for three years before succumbing to his injuries on July 3, 2006.
Scott was recognized for his contributions as a law enforcement officer and his name is included on the
Los Angeles County, State of California and Washington D.C. Federal Peace Officer Memorials.
Officer Jordan Corder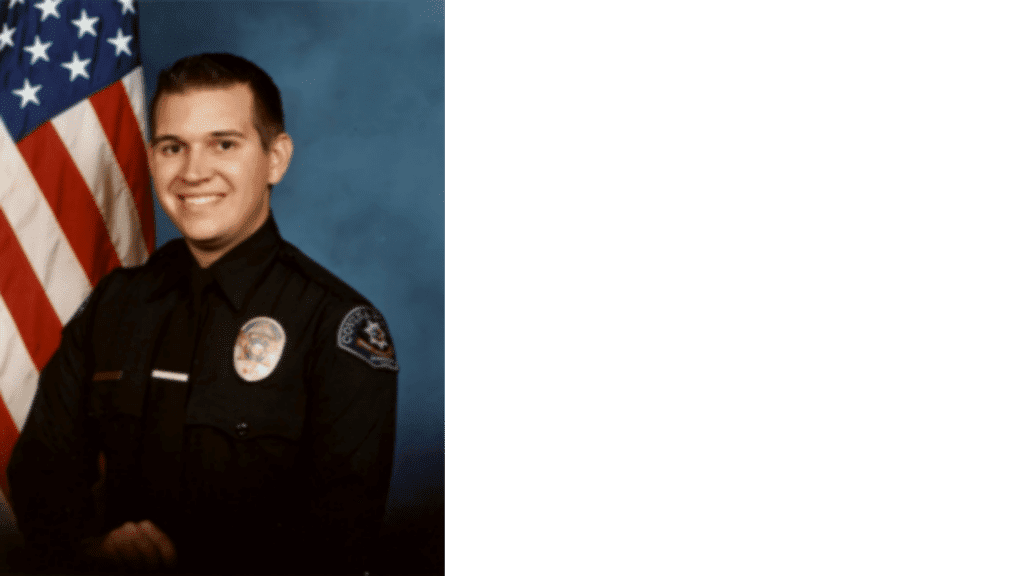 DATE OF BIRTH: January 24, 1986
COVINA POLICE DEPARTMENT HIRE DATE: OCTOBER 2, 2006
END OF WATCH: September 30, 2014
Jordan Jeffrey Corder was born in San Dimas, California on January 24, 1986. He grew up in Covina, attended Sonrise Christian School and graduated from Charter Oak High School in 2004 where he lettered in water polo and swimming. Officer Corder was an avid fan of the Detroit Red Wings and Notre Dame football.
From an early age, Officer Corder aspired to follow in his father's footsteps and become a police officer. After high school, Officer Corder took the first steps to fulfill his career goals, earning a position as a Police Aide with the La Verne Police Department, a position he held for approximately two years.
Officer Corder accepted a position at the Covina Police Department as a Community Service Officer and soon attained the position of Police Officer, graduating from the Rio Hondo Police Academy, Class #185. As a Police Officer, Corder worked in patrol and volunteered to serve as an Explorer Advisor. One of Officer Corder's professional aspirations as an officer was to become a member of the Department's Special Response Team and he ultimately attained appointment to this specialized unit.
Officer Corder had a high interest in traffic enforcement. He became a court-certified expert in DUI recognition and an expert traffic collision investigator. Officer Corder's excellence in all traffic matters earned him a position in the Traffic Unit as a motorcycle officer. Officer Corder's DUI enforcement earned him recognition from Mothers Against Drunk Drivers (MADD) three consecutive years, including the "Century Award" for arresting more than 100 drunk drivers during the calendar year 2013.
On September 30, 2014, Officer Corder was tragically killed in an on-duty traffic collision. Officer Corder is survived by his parents, Diane and Mark Corder, sister and brother-in-law Melissa and Mike Bors, grandmother Patricia Soriero, and numerous aunts, uncles, cousins and many close personal law enforcement friends.
Officer Corder's quick wit, love of life and sense of humor will be missed by all who knew him. Officer Corder was recognized for his contributions as a law enforcement officer and his name is included on the Los Angeles County, State of California and Washington D.C. Federal Peace Officer Memorials.
Officer Corder's father, Mark Corder, is a retired Captain of the Covina Police Department.